One of our favorite sailing lakes is Dutch Hollow Lake. My brother-in-law recently got a Sunfish sailboat as a gift, and we decided to take it out for an inagural sail. The lake is in Sauk County, in western Wisconsin. This lake is located in rural areas, among numerous farms and small roads.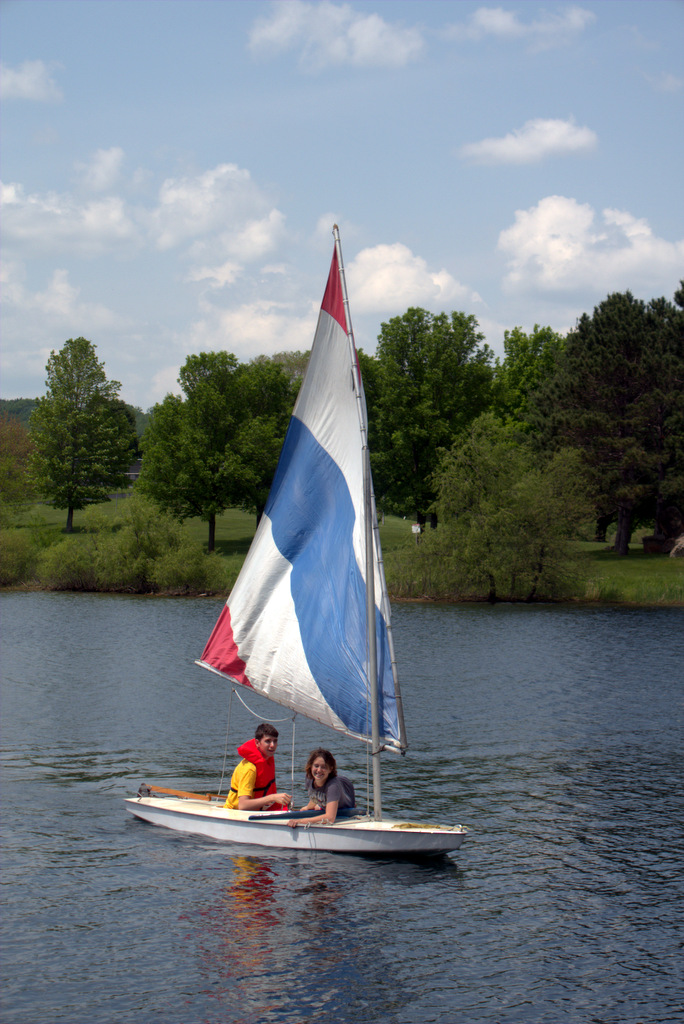 The lake is 136 acres and about 40 feet deep. There are public boat landings for launching boats (sailboats, fishing boats, etc.). Fishermen report catching Largemouth Bass and Walleye.
I say inaugural sail because he had just pathed up a bunch of holes in the bottom of the boat, and we wanted to see if it would leak.
Thankfully, the boat didn't sink and we had a tremendous day on the lake.
The lake features a two-lane boat ramp and the lake is suitable for both fishing and sailboats. Powerboats are not advisable on this lake due to the size.
The lake features ample parking (a small fee applies) as well as a beach on the opposit shore.
Enjoy your day at the lake!
For driving directions to the lake, just type in Dutch Hollow Lake Wisconsin 53941 in Google Maps.